Chris Sutton's Hilarious Reply to Backtracking Todd Cantwell
Todd Cantwell isn't having the best of times on social media just now. After his "Celtic didn't win we lost" nonsense he got a backlash from not just Celtic supporters pointing out we scored 3 goals while they got 2 he also got pelters from Sevco fans.
He decided to walk that back after tweeting out "no jibe at all, always respect your opponents"
Big Sutton replied with the famous Homer Simpson meme, walking backwards into a hedge. The big man doesn't miss a trick when it comes to a Rangers player making ill-informed boasts or snide comments.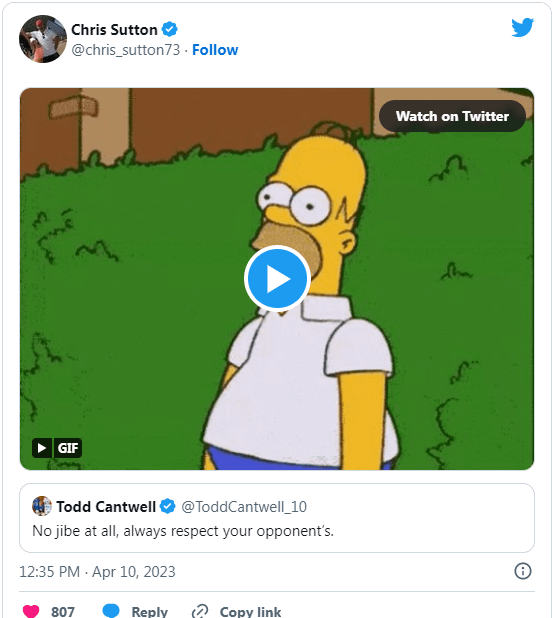 I think Rangers should spend some of the unlimited budget Michael Beale says they have on a public relations guy who follows the players and manager around reminding them not to say moronic things in interviews and social media. That would require a 7 day, 24 hours a day working week for him though.